Drake Posted a Pic with Me 😳
A week ago I woke up to this: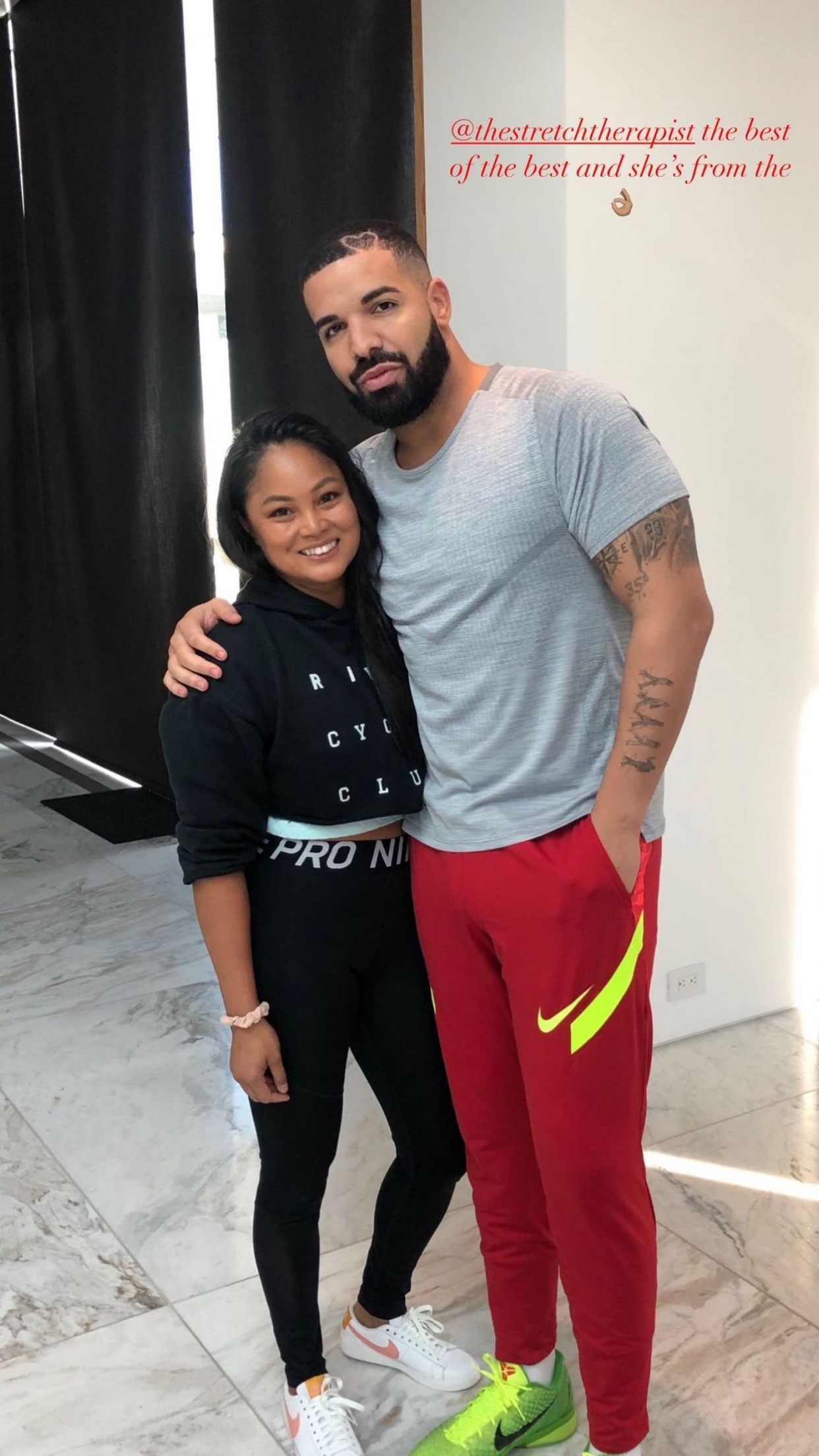 I share a lot but I don't share everything. I have many celebrity clients including Drake who I've been stretching for years, but I don't share too much about them because their private lives are their private lives!
So when Drake posted a pic on IG after I finished stretching him, obviously I freaked out - I mean, he's arguably one of the most famous rappers/artists in modern times and he happens to be from my hometown! (and we were born in the same year!)
I was inundated with dm's and text messages and I literally had to shut my phone off because I couldn't process it.
He graciously took a photo with me and then tagged and posted it with a kind message alongside it.
Insert freakout moment here:
🤯🥰🤯😃🤩😲🤯🥰
I am so grateful beyond words.
This is so valuable to me and my team because it highlights all the hard work we've put into building a program, system and business that would help to heal the world, one stretch at a time, but most importantly, change lives for the better. It validates all the blood sweat and tears it takes to build a woman-owned, women-run, minority owned, POC-powered organization.
Why I didn't know what to do with myself
I sometimes get what many call "Imposter Syndrome":
Imposter syndrome, also called perceived fraudulence, involves feelings of self-doubt and personal incompetence that persist despite your education, experience, and accomplishments. To counter these feelings, you might end up working harder and holding yourself to ever higher standards. [Source]
Here's the thing:
As I stated above, I have been stretching Drake and many other athletes and celebrities for years! But only my team knows the extent, because for some strange reason, I feel that sharing this is like a breach of trust to my clients.
So When he offered to show me, my skill set, and my little business support in any way he could, I was floored.
My team is constantly on my ass, trying to get me to share more, tag my big name clients in posts more and make a bigger deal. As I write this, I sit with something they said to me yesterday:
"You need to stop dimming your own light when it's ready to shine on you!"
As a woman of colour, I find myself wavering between my ambition and my responsibilities.
I worked really hard to get here and as much as I know that, there is still a part of me that doesn't believe I deserve to be here. I even catch myself referring to my business as "little" when as much as my business is small, it is definitely not little.

So what am I doing about it?
I'm sharing this with you, to keep myself accountable.

I'm working with a therapist.

I surround myself with amazing people who genuinely care about me and build me up authentically.
Do you ever second guess your success?
What do you do to overcome it?
Reply here or comment at @TheStretchTherapist
Can't wait to hear from you!
Sarah